Initial Assessment: Inspect the area to identify water leakage sources, assess the extent of damage, and determine the appropriate waterproofing solutions.
Surface Preparation: Clean and remove any debris, dirt, or loose materials from the surface to ensure proper adhesion of waterproofing materials.
Repair and Patching: Repair any cracks, holes, or damaged areas using suitable repair materials, ensuring a solid substrate for the waterproofing system.
Priming: Apply a primer to enhance the bonding between the substrate and the waterproofing membrane or coating.
Waterproofing Material Application: Use the appropriate waterproofing system based on the specific requirements and conditions, such as liquid-applied membranes, sheet membranes, or coatings.
Membrane Installation: If using sheet membranes, carefully install and secure them over the prepared surface, ensuring proper overlap and adhesion.
Sealing Joints and Gaps: Pay special attention to joints, corners, and intersections, applying sealants or tapes to prevent water infiltration.
Reinforcement: Depending on the system used, apply additional layers or reinforcement materials to enhance the durability and strength of the waterproofing system.
Curing and Drying: Allow sufficient time for the waterproofing materials to cure and dry, following the manufacturer's recommendations.
Quality Control: Conduct thorough inspections to ensure proper installation, address any potential issues, and verify the effectiveness of the waterproofing system.
Finishing Touches: Once the waterproofing system is in place and fully cured, restore the area by applying appropriate finishes, such as paint, tiles, or flooring.
Maintenance and Warranty: Provide maintenance guidelines to the client and discuss the warranty terms to ensure long-term performance and protection against water damage.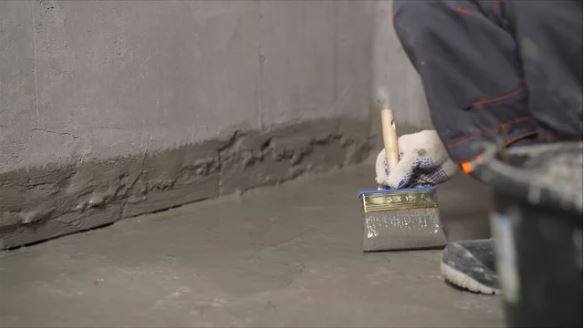 Home owners have to attend to home maintenance tasks every so often; these maintenance tasks include your waterproofing systems.
All home owners in Cape Town know that a leak can cause extensive damage to their property; therefore a conscientious home owner will ensure that they regularly check their waterproofing on a regular basis to avoid further problems.
The most important part of your project is to find the contractor that uses the right materials for your specific needs. When you looking for suitable waterproofing companies you have to shop around and ask the right questions to ensure that you are employing the services of a reputable contractor.
Damp & Waterproofing | Maintenance & Repair
There are many people who claim to be waterproofing specialists so here are some questions you can ask during the telephone enquiry to ensure that the company you have contacted is really suitable for your needs.
Work Load – How many waterproofing jobs have they completed in the last six months? This will show you how busy they are. You do not want a contractor that is too busy but you also don't want one that is not busy at all; a good average would be a job a day.
Methods – Ask about the waterproofing methods that they use, also ask about specific methods you have heard about such as liquid rubber waterproofing and spray on waterproofing.
Hazards – Ask if there are any waterproofing chemicals that they use which are hazardous to humans and animals. If there are you need to be forewarned so that you can provide alternative accommodation for you and your animals.
References – Ask them to provide at least three references from the last six months of work and follow up with the people; ask them if they were happy with the service and the completed job.
Once you have found a waterproofing company that you are happy dealing with, you can start on your waterproof project. Although repairing, maintaining and even installing waterproofing solutions is not a cheap project, it is a lot cheaper than having to replace furniture or repair the house because of damage from leaks.
Contact Our Cape Town Waterproof and Damp Repair Team
Most home owners in Cape Town only have to worry about waterproofing their roof, foundation, exterior walls, showers and balconies. The team at CPT Builders offer waterproofing services to home owners and business owners as we have a team of professionals who have extensive experience in industrial waterproofing as well as our team who handle all the waterproofing for home owners.
Contact CPT Builders for all your waterproofing enquiries.
SEE ALSO: palisade fencing