There comes a time when you must replace the floor in your bathroom. Perhaps the old floor is rotten or you just want to give your bathroom a fresh look.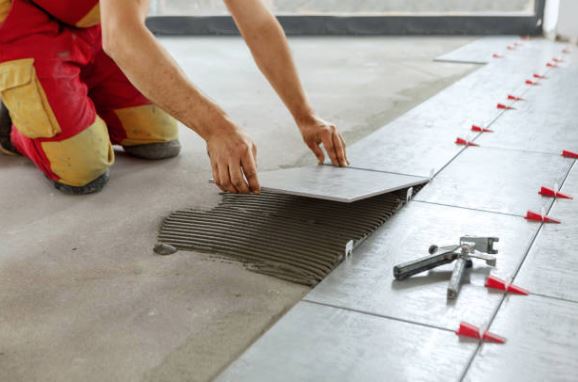 If you are looking to learn how to replace a bathroom floor, stick around because that is what this write-up is about. You have to get the timing right.
Bathroom flooring should only be replaced when there are no people visiting the toilet. Otherwise, the high traffic will only interfere with the work you are trying to do.
Here is how to Redo a Bathroom Floor
Step 1: Disconnect the water from the bathroom and remove fixtures such as the shower stalls, bathtubs, sinks, and toilets. You may keep the appliances in the garage or elsewhere until you are through with the work.
Step 2: Bathroom floor repair around the toilet involves checking the toilet drain for the used wax ring and removing it. You can plug in the opening with a rag to prevent sewer odor from the room. As for the tub and sink drains, cover them with a rag or old soak.
Step 3: Remove the old flooring using a hammer and crowbar. Wear a dust mask, eye protection, and gloves for protection. After all, you can only learn how to replace the bathroom floor tiles if you have the proper protection. Remove old nails from the rafters while protecting the walls from possible damage.
Step 4: Remove dust and other debris using a vacuum cleaner. At this stage, bathroom floor sinking also involves checking for exposed wiring, plumbing, and insulation. You need to be sure if you only need to replace the flooring.
Step 5: After measuring the floor draw a clear outline of the space. Find the square footage and buy plywood that is enough for that space. Make sure that the plywood is of the highest quality. If it isn't, it may not have the stamina to support the other fixtures and fittings.
Step 6: After screwing the plywood in place, it is time you started replacing the subfloor next to the bathtub. Follow the directions that come with your type of flooring.
If you find this to be hard, ask an expert to do it for you.