complete home renovations, improvements & Alterations
< We Cover All Areas of Cape Town >
---
Repairs & Maintenance
Roof • Concrete • Masonry • Foundation • Chimney Ceilings • Painting • Paving • Water Proofing • And More
Improvements & Alterations
Granny Flat • Extension • Bathroom • Kitchen • Bedroom • Braai Room • Rec room • Home Theater Rooms • Home Office • Attic
Go to:
CPT Builders: Home Renovators
Every home owner in Cape Town has moments where they want to have some home improvements done. Most Cape Town home owners try and delay the necessary renovations for as long as possible because of the inconvenience and costs that are involved. Contact us here 021 012 5370
When you have decided to go ahead and have your building renovations done you want to make sure that everything runs smoothly. The best way to ensure that your home alterations project goes well and minimize the inconvenience is to find the most suitable team of builders, who are experienced in handling your specific type of home renovation in Cape Town.
Home Remodelling Projects – Hidden Surprises
How to Select Your Building Renovation Contractors
Detailed Decisions – Make sure that you have full details of the type of house renovations you want to have done. Whether it is your kitchen or bathroom that you want to renovate, make a full list of all the ideas you have. Include all the permanent fittings like your bath or shower in your bathroom renovation or your sink and cabinets in your kitchen renovation.
For all Your Home Renovation, Alteration, Extension or Improvement Enquiries, Please Contact CPT Builders on

021 012 5370
Also list all the finishing touches you want for your door handles and taps. Make your list as detailed as possible, even if you have multiple options for each section. Once you have a good idea of what you want to achieve with your improvements, it's time to start looking for suitable renovation companies.
Sourcing Companies – Search the internet, speak to friends and family members and look in your local neighbourhood newspaper and make a list of all the professional building contractors in Cape Town that you can find who work in your area of Cape Town. Make a list of at least eight companies, as your next steps are a process of elimination.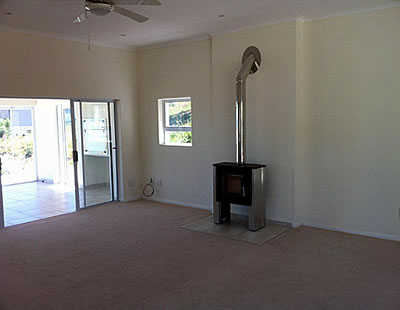 First Contact – Now it's time to make contact with the companies you have listed. Phoning each company is a great way to determine whether or not you like the Cape Town company. Make sure you ask the person on the phone for references and how many projects they have going at any given time. If the company takes forever to answer the phone or the person on the phone cannot provide you with the desired information quickly and with confidence, you can cross them off your list as they will not provide you with a professional service.
Shortlisted Potentials – Once you have phoned all the companies on your original list, you should have only three or four companies left. These are the companies that made you feel welcome over the phone and that handled the telephone query in a professional manner. Now you can phone the companies on the shortlist and make appointments for the building contractor to meet with you and quote you on your home extensions.
Interviewing – During the meeting with the renovations contractor make sure you give them all the details you have made a list of for your improvements so that they can provide you with a comprehensive quotation. Also listen to any renovation ideas or tips that the contractor gives you and make sure you ask them how long they believe the renovations are going to take to complete.
SEE ALSO: Complete Kitchen Renovation, Design & Remodeling
Hiring the Contractor – Make sure you get EVERYTHING in writing. The renovations must be detailed in full with all the costs, include all your extra finishes and any other additional requirements. Also make sure that the contract you sign includes the time frame and payment options. When you have everything in the contract and something does go wrong, you have the necessary paperwork to protect your interests.
Any type of Cape Town home improvement is not an easy project, but with a team of professional contractors you can make your renovations project as easy as possible.

Home Improvements
All home owners have times where they need to have some home improvements done, even if you bought a home that needs a lot of care and attention, which is likely in the smaller areas of Cape Town.
The most important thing to consider when you looking at having home improvements done is the team of professionals you employ to do the home improvements. The team at CPT Builders are fully experienced and qualified to do all your necessary home improvements.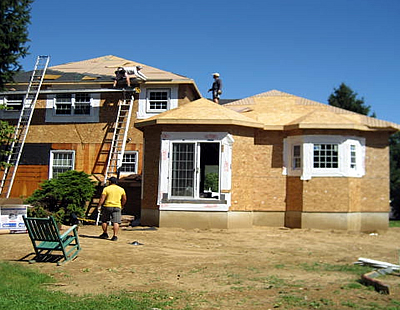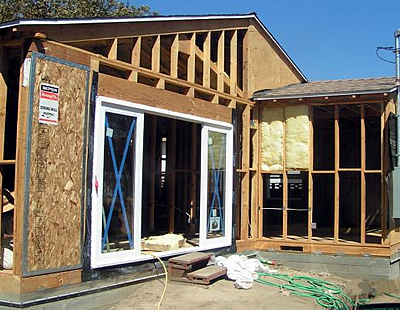 Home improvements include everything from replacing your washers on your taps to renovations like adding on a new bathroom. Sometimes you would rather hire someone looking for work, buy the materials yourself and supervise the improvements, as this is seen as a way to save money.
SEE ALSO: Complete Bathroom Renovation, Design & Remodeling
Although this does work for a lot of home owners, if there are problems during your project you could land up having to employ professionals who have experience with home improvement projects in the Cape Town area, which will cost you even more money.

Home Alterations
Having home alterations done in Cape Town, are often more of a headache than an exciting time, and the headache can quickly turn into a nightmare if you have not hired a team of qualified professionals to do your home alterations.
When you considering having home alterations done you need to make sure that you know what you want done before you start as any changes you make after the project has been started will cause delays and extra expenses.
Home alterations in Cape Town are often because of sea views and the need for more space, making your home more appealing to friends and family as well as increasing the value of your property.
When you phone CPT Builders to make an appointment for a quotation, giving them an idea of your project will help to make sure the most experienced team is sent to your property so that the professionals can advise you on the best course of action to achieve your desired results.

Home Extensions
Home owners who choose to have home extensions done have considered all the inconvenience and the costs involved. The most popular reason for undergoing home extensions is for more comfort or increased space, the fact that these types of extensions add value to the property is often an additional bonus for home owners in Cape Town.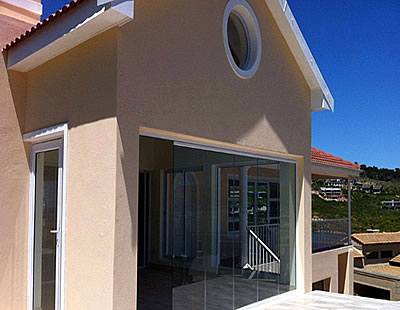 There are a few things to remember when you preparing for your home extensions, the first one is to hire a team of professionals that are qualified to do your home extensions as well as have experience in doing your specific type of extensions. The team of professionals at CPT Builders are qualified and experienced in all the popular types of home extensions.
The most popular home extensions that home owners in Cape Town undergo are adding bathrooms, entertainment rooms, bedrooms and offices. Although most home owners will only add one or two rooms at a time unless they are adding a flat-let.
Contact CPT Builders on 021 012 5370