There's always a moment when you wonder if the tub or tile goes first during renovations. Tiles are generally cheaper and easier to install than a tub, but they can be tricky during the renovation because it might not be possible to remove tiles that have been set into mortar.
The following are some reasons why you should install a tub first during a bathroom remodel:
IT HAS MORE OPTIONS
There are so many options for tiles, paint, and tile designs that you might change your mind. Tiling a bathroom is more complicated than installing a tub, and it can be tricky to figure out what you want to do with the space. If you decide after installing the tub that it looks better on tile, you have no other option but to install it that way. The same can be said for colors and fixtures.
IT'S EASIER TO REMOVE
If there are any problems with the tub installation, you can take it out and reinstall it. It can be much more difficult to remove tiles once they've been glued onto a surface.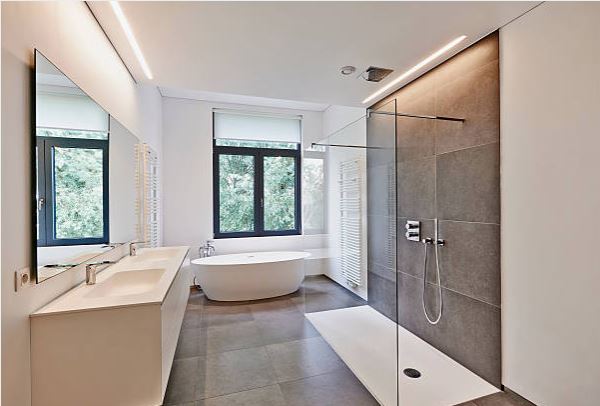 IT'S CHEAPER
Tub installation is generally less expensive than tile installation, but your tub will have been used for nothing if you change your mind. Tiling an area with a tub takes more time and work from a professional.
YOU CAN HAVE A LEAK REPAIR
If the tub is leaking, you have to replace it. When a change of materials requires the removal of tile, there is a possibility that you will have to do some repair work if something went wrong during installation.
YOU CAN MAKE MORE CHANGES LATER
If there is room for changes in one of your bathrooms, tile is more versatile than a tub. You can change the design and even switch out fixtures easily instead of starting with a whole new bathroom.
CONCLUSION
Tiling a bathroom is more complicated than installing a tub. But unless you have extreme tile patterns, it might be worth it to skip the tiling step and go straight to installing the tub. Or you can go back and add wall tiles after your tub is in place.
To tile your bathroom floor please get in touch with our bathroom tiling contractors in Cape Town.