complete pool layout design, restoration, renovation & installation
< We Cover All Areas of Cape Town >
---
Renovate / New Installations
From layout & design to residential/commercial renovation & construction of existing or new fibreglass, concrete, gunite, luxury spa or jucuzzi's, we will assure innovaton and long term satisfaction & durability.
Pool Inerior & Exterior
From fibreglass lining, pool paving, tiles, timber decking, solar heating, water features to fencing, pumps, filters and plumbing, our experienced pool builders will do it all.
Skip to:
CPT Builders: Pool Builders & Renovators
One of the most valuable features of any home is a swimming pool, and even though homes in Cape Town have the beauty of the sea the privacy of your own swimming pool is still important. A well designed swimming pool is the source of entertainment and conversation as well as feature that adds beauty to your garden.

Renovations, Remodeling & Restoration
From layout & design to residential/commercial renovation & construction of existing or new fibreglass, concrete, grunite, luxury spa or jacuzzi's, we will assure innovation and long term satisfaction & durability.
Remodeling of a Swimming Pool
When you are ready to consider having your swimming pool repairs attended to you have to consider the difference between fixing your current pool or looking at the different swimming pool designs and the possibility of having your pool renovators change the look of your pool.
What to consider when renovating your pool:
Design – There are plenty of different swimming pool designs available, some even include splash pools and rock pools into a standard design.
Size – The size of your swimming pool will be dependent on the size of your yard, although there are plenty of ideas for small and large yards.
Type – The type of swimming pool you have is very important for future renovations and repairs and the longevity of the swimming pool. This is also important to consider based on the ground type that you having your swimming pool installed into. The most popular type is a fiberglass swimming pool.
All of these things are important whether you having your pool renovated by professional swimming pool renovators or building a brand new pool.
Reasons for Renovating and Remodeling
Although home owners who have a swimming pool find that apart from keeping it clean and having it there for entertainment or exercise, they seldom need to worry about anything else. There are problems that can arise which will require either closing the pool in or having it remodelled or renovated.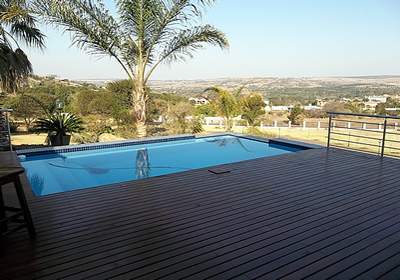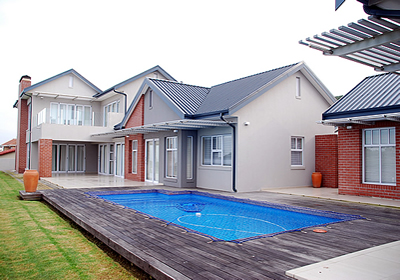 Leaks – A swimming pool that has a leak can cause major damage to your property. Sometimes to fix the leak all you need is a professional who knows how to do swimming pool repairs without too much inconvenience.
Modern Fancy – Sometimes a plain old swimming pool can get a new lease on life with a little remodelling, whether you add a splash pool or change your regular swimming pool into a rock pool it will add beauty to your garden and make your old swimming pool look brand new.
As with all home improvements, the biggest problem with any swimming pool renovations is the price, so set yourself a budget and look for designs and ways to repair or remodel your swimming pool that suites your budget as each swimming pool costs a different price to repair or install.

Types of Pools (Grunite, Fibreglass & Concrete)
From fibreglass lining, pool paving, tiles, timber decking, solar heating, water features to fencing, pumps, filters and plumbing, our experienced pool builders will do it all.
The fibreglass swimming pool has become the most popular type of swimming pool because of the range of benefits when compared to concrete swimming pools. Installing a swimming pool in Cape Town is an expensive project, but when you choose fibreglass over concrete you already saving a large sum of money.
Benefits of Fibreglass
Longevity – Fibreglass pools last longer than concrete pools, they have less chance of cracking and you can paint them a variety of colours to make your swimming pool more unique.
Design – The design of your pool is important when you choosing the type of pool you want, fibreglass can be moulded into any shape you want, while other types can face difficulties on more elaborate designs.
Installation – From the moment the hole has been dug to the moment you are finished filling the pool with water and are able to take your first swim is a lot shorter with fibreglass.
Finishing touches – Fibreglass can be painted with a dolphin or any other motif on the bottom of the pool which will not interrupt the installation process, while other types would have to have the motifs painted on then wait additional days before water can be put into the pool.
Overall the fibreglass swimming pool is popular because it is affordable and easier to install and maintain when compared to other types of swimming pools available in Cape Town.

Pool Safety & Maintenance : Tips on Pool Cleaning
Design & Features – Now you need to think of what you want your pool to look like. Do you want a long rectangle or do you want it to look more like a bean or maybe an hourglass. Once you have chosen a specific design you can think about things like solar panels, heating and fencing.
Pool Safety & Maintenance : Tips on Pool Cleaning
Equipment – There is a large range of swimming pool equipment available for all types and sizes of swimming pools. The size and type of swimming pool pump, whether you want to have a cover or safety net, brushes, brooms and nets to keep it clean are all things you need to decide on before your swimming pool construction is complete.
Upkeep – The upkeep of most swimming pools is made easy with a swimming pool timer, chlorinator and creepy crawly. If you regularly sweep the bottom of your pool and ensure that there is enough chlorine in the pool you shouldn't have problems with your pool turning green!
When you are looking for suitable pool companies to do your swimming pool installation remember to get references and ask how many times they have installed your chosen type of swimming pool in the last six months.

Finding the right Pool Builders & Contractors
Swimming is one of the safest forms of exercise where you exercise every muscle in your body, but for many people swimming is a private affair, especially if you are embarrassed to be seen in public in your bikini.
Apart from being a method of exercise a swimming pool is entertaining and adds value to your home. Home owners in Cape Town who do not have a swimming pool often look at flyers with swimming pool specials advertised and dream of the pool parties and other fun times they can have in and around the pool.
Although swimming pool prices do differ from summer to winter and the amount of time you spend in the pool in the winter months often make home owners hesitate to start building a swimming pool into their yard, the overall benefits of a swimming pool make the pool a good investment.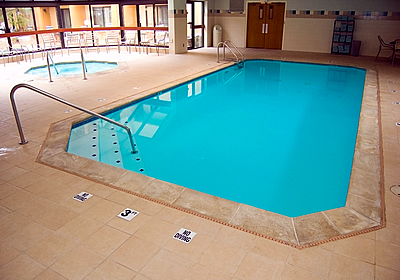 These days there are also a wide range of swimming pool accessories which will make your pool more appealing in the winter months, and give you an all year exercise routine that is perfectly safe!
Before you start looking for pool builders in Cape Town, you have to make some decisions on the various types of swimming pools and their features.
Type of Pool – Deciding between a fiberglass swimming pool and a concrete or natural swimming pool is your first step, although the design of the swimming pool can be modified to any type of swimming pool, the amount of maintenance you will need to attend to and the type of soil you are on will play a big role in this decision. The most popular type of pool is the fiberglass swimming pool.
Companies that specialize in the building and installation of swimming pools will also be able to advise you on the type of pool that is most suitable for your ground and provide you with additional features to your swimming pool.
Most of the pool companies in Cape Town will also be able to provide you with competitive prices on your accessories and equipment for your swimming pool, but you could find that one company will be cheaper to install your pool while another is cheaper on the equipment and accessories required to maintain your pool.
It is very important that you ensure the pool companies you contact have experience in building the swimming pool you want. Ensure that you get to see pictures of the work they have completed recently and contact the references they provide. When you take on the project of building a swimming pool you want to know that there will be minimal risk of something going wrong as any mishap will cost you more money.
When you start looking for suitable pool builders in Cape Town you need to remember that each pool builder will be more experienced in one specific type of pool than another. Although building a pool sounds like it's as easy as digging a hole in the ground, covering the sides with the required material and painting over it then filling it with water, there is actually a lot more that goes into the installation of a swimming pool.
When you meet with the pool builder find out what type of pool he installs the most, ask to see pictures of pools he has built recently and ask for references. Also ask to see any certification that the pool builder is acknowledged as a reputable builder by the legal societies in Cape Town that protect you the client if something goes wrong with your pool installation.
A reputable pool builder will also be able to advise you on the most suitable type of pool to have in your yard depending on the type of ground you have, although some could recommend the type of pool they have the most experience in, therefore it is best to get a few pool builders in and see if they all say the same thing to ensure your chosen pool builder is not being biased.

Price & Cost
A lot of people in Cape Town do not realize that the price of a swimming pool installation differs from one season to the next; although the amount of work does not change the time of year that you choose to install your pool will make a difference on the overall price.
There are plenty of other factors that do influence the price of your swimming pool, from the companies that you phone all the way down to the type of swimming pool you have installed. Although a fibreglass pool is the cheaper option, if your design is actually three small pools that flow into one large one, the price will differ greatly. Choosing stock standard designs will also mean that your pool price is cheaper than a design that is unique or elaborate.
It is best for you to have a sketch of what you want your pool to look like when it is finished available and then phone a the right residential construction company in Cape Town and compare prices, remember the cheapest company is not always the best choice, but with the right research you should be able to find a reputable company that will quote you an affordable price for your pool.
For all Your Pool Design, Construction, Renovation, Restoring Enquiries, Please Contact CPT Builders on 021 012 5370