When they enter your kitchen, the first thing that your visitors will notice is the cabinets. While there are many cabinet styles you can opt for, the farm style still remains one of the most popular.
It is a kitchen decoration idea that you should consider. If you are wondering why, the following are the reasons for having farmhouse kitchen cabinets in your home should be a top priority.
It Has a Cozy Laid-Back Feel
One of the main characteristics of a farm style kitchen is the cozy, laid back feel. It creates a sense of comfort and solace you may not be able to find elsewhere.
It will certainly remind you of the time when families had wholesome dinners in rural settings. Since it is less formal and easy-going, this kind of kitchen is bound to leave you better relaxed at the end of a hard day.
Modest, Straightforward Design
There is nothing complicated about small farmhouse kitchens. The design is simple and modest, characterized by a basic, direct outline. It is nothing like country cabinets which have numerous details, ornaments, and so on.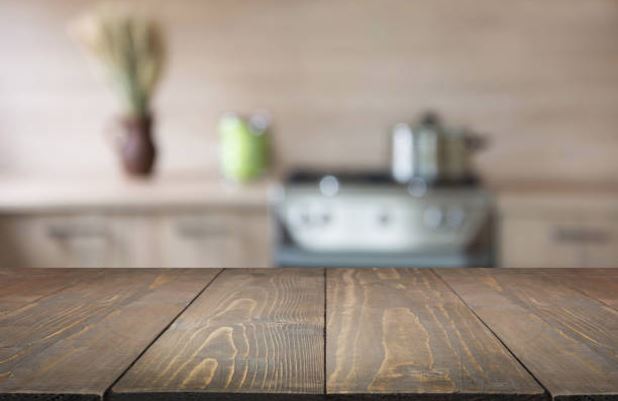 The simple lines featured on traditional farmhouse kitchens have plain framing and trims. They fit in with most of the other kitchen appliances.
Good Materials
Most farm style kitchen cupboards are made from hardwood materials and are solid in nature. They are not like the modern kitchen styles which rely on synthetic materials. Make use of a highly skilled kitchen remodeling service in Cape Town.
Examples of the woods used to make these cabinets include oak, maple, cherry, and so on. That makes them very durable. The hardwood also makes it possible to adapt to the outdoors.
Homely, Rustic Appeal
One of the reasons to embrace farmhouse kitchen decorating is the homely, rustic appeal you get. It is nothing modern or fancy.
If you were brought up in the rural areas, this kind of kitchen cabinet will remind you of the good old days. The rough, unpolished material from which they are made will give your entire kitchen a stand-out character.
Reclaimed Wood, Textured Finish, And Vintage Hints
Rustic farmhouse kitchen cabinets are mostly made from reclaimed wood. This is not a cost-saving strategy but one that ensures that the rustic appeal is maintained.
At the same time, the wood is unpolished, thus leaving behind a characteristically textured finish. This is mainly because the hardwood from which the cabinets are made is naturally rustic.
With that, you get hints of vintage kitchen cabinets. However, some cupboards may have glass inserts incorporated in the whole design.
Light, White Hues
When painted, farm Style Kitchen Cupboards will appear white or light-colored. Thus, you can expect gray, cream, and other light colors.
The good thing with the light, white hues is that they are compatible with any type of ambiance you might want to achieve. Why would you want to buy another kind of cupboard?
It is clear that having a farm style kitchen cupboard can be highly beneficial for your home. it can improve the ambiance in your kitchen by complementing other décor ideas.