Custom Home Builders, Property Developers And Full Home Remodeling Specialists
Services: CPT Builders Offer General Small to Large Construction, Renovation And Building Contractor Work, New Homes, Start To Finish Turnkey Private, Domestic, Residential And Commercial Projects, Small to Large Renovations (Bathroom, Kitchen, Garage, Basement, Loft / Attic, Laundry, Washroom, Bedroom, Family Rooms), Barns, Granny Flats, Cottages, Town Houses, Condos etc …
For a FREE ESTIMATE, call 021 012 5370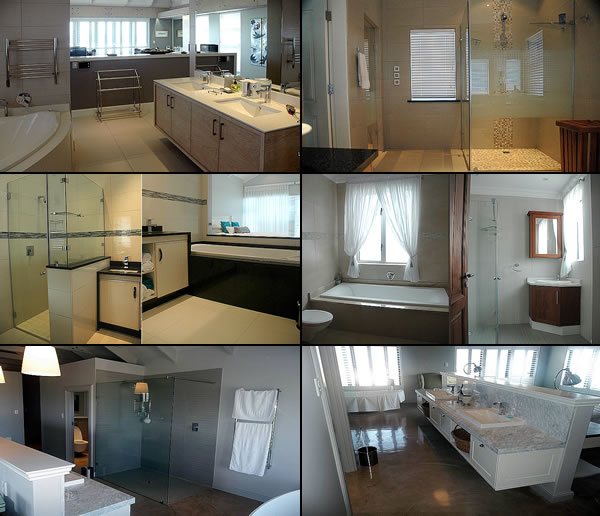 ---
Building a house is a complicated process that involves knowledge of architectural designs, building codes, zoning regulations and basic construction elements. A residential building contractor oversees the construction of individual houses and multi-unit housing projects.
A commercial building contractor oversees the construction and remodeling of stores, malls, hotels and other commercial projects. Most building contractors own their own construction company and many of them worked in approved contracting companies before becoming contractors.
Hiring a Cape Town Building Contractor
If you need to hire an independent contractor, he/she must be licensed and registered, not necessarily a certified building contractor. Always ask to see a contractor's license and registration paperwork.
Contractors who aren't registered may be scam artists, willing to take a down payment, then perform substandard work or vanish with the job unfinished. Always get a contract that includes the general contractor's registration number. Third-party certification is important if you're looking for a particular skill set or special qualifications.
General Contractors
A general contractor (main contractor, prime contractor) is responsible for the day-to-day oversight of a construction site, management of vendors and trades, and the communication of information to all involved parties throughout the course of a building project.
The general contractor is an independent manager, and possibly a tradesman, employed by the client on the advice of the architect, engineer or the client him/herself if acting as the manager. A general contractor is responsible for the overall coordination of a project.
Project Specific Documents
A general contractor must first assess the project-specific documents (referred to as bid, proposal or tender documents). In the case of renovations, a site visit is required to get a better understanding of the project. Depending on the project's delivery method, the contractor will submit a fixed price proposal or bid, cost plus price or an estimate.
The general contractor considers the cost of home office overhead, general conditions, materials, and equipment as well as the cost of labor to provide the owner with a price for the project.
Contract documents include drawings, project manual (including general, supplementary or special conditions and specifications), addendum or modifications issued prior to proposal/ bidding ad prepared by a design professional such as an architect.
Kitchen Restoration, Redesign / Overhaul
No home is complete without a reliable kitchen.  Many homeowners are opting to stay in their homes and remodel their kitchen (either by themselves or through a remodeling service), rather than move to anew home.
Renovating kitchens helps to improve its quality, it involves a complete upgrade of the kitchen with contemporary updates and control costs through affordable service which is good news for consumers. Before undertaking a kitchen-remodeling project, it's important that consumers research the many options available.
Things to Consider When Remodeling Your Kitchen
The total cost of major renovation is the most important item to clarify with a kitchen-remodeling contractor. In order to avoid any misunderstandings or confusion, carefully read and understand the total budget, know exactly what it does and does not include and specify what happens when issues arise that may raise the final price.
Before And After Kitchen Remodel [VIDEO]
Itemize: Ask the contractor to itemize the bid in order to see where the money is going. For instance, the bid must specify the total amount of money allocated for subcontractors, permits, materials, labor and all other major expenses.
Fixed or Estimate: Make sure to understand if the price given is the fixed price or just a complete
Overruns: Clarify the process for handling unexpected costs and price changes, so the building contractor does not assume there is approval for such additional expenses.
Some kitchen remodeling private home owners need include:
Kitchen renovation
Kitchen improvement
Kitchen upgrade
Sink installation
Shower upgrade
Kitchen overhaul etc.
Full Bathroom Makeover / Design With Shower And Tub
When it comes to bathroom decor, most people have trouble thinking outside the box. Sure, it might be hard to find ways to turn a bland room into a warm, inviting retreat, but it's possible within the appropriate bathroom renovation cost.
Instead of being satisfied with a drab washroom, give it new life by adding everything from inexpensive bath mats and towels to an oversize tub or trendy vessel sink.
Sometimes your washroom is beyond repair, and no number of colorful mats or cutesy tissue boxes will do the trick. Instead, think about a major overhaulby adding a new shower, tub, sink and vanity.
Shower And Tub Installation
Although individual preferences take precedence, pedestal tubs, double sinks and walk-in showers are always popular options during remodeling. If you're looking to go big, many contemporary showers now have multiple showerheads, including a rain showerhead.
If a remodel doesn't fit into your budget, there are several small things you can do to freshen up your bathroom. Changing the wall color, towels and shower curtain is an easy way to make a big impact.
To make an old washroom feel less retro, you can always upgrade old towel racks, cabinet hardware, faucets, lighting, medicine cabinets and mirrors for newer, trendier models. You can even enhance your shower by replacing a dingy old showerhead with a more high-tech version.
Small Bathroom Remodel Start To Finish [VIDEO]
Materials And Accessories
Add some color with unique bath materials: Much like in the kitchen;washroom materials are often neutral colors, so try something new by opting for colorful surfaces.
Give your vanity countertop an affordable upgrade by going green, blue or yellow, and use a multicolored mosaic tile backsplash to liven up your sink or shower wall. Instead of going with a neutral tile floor, dare to be bold with patterned tile or a textured stone.
Make your bath accessories shine: Because your space always has a few constant fixtures (shower, tub, toilet and sink); the accessories are what make the room truly unique. If you're a matching-colour type, you can get a corresponding tissue box; tray, soap dispenser and trash can, but make sure to include other designs for variation.
For a bit of luxury, include a towel warmer, a makeup mirror and even an armchair or stool for lounging. And, of course, bright towels and bath mats, plus a shower curtain, if your shower needs one, are musts.
New / Old Home Alterations And Refurbishments
Home improvement, home renovation, or remodeling is the process of renovating or making additions to one's home. Home improvement can be projects that upgrade an existing home interior (such as electrical and plumbing), exterior (masonry, concrete, siding, roofing), or other improvements to the property (i.e. garden work or garage maintenance/additions).
Home Remodeling Tips & Ideas on a Budget [VIDEO]
1) Some Home Improvement Business Ideas Include:
Household renovation
Major reconstruction
Household remodeling
Interior decoration and finishing
Landscaping architecture
Lawn care business
Plumbing business
Painting business
Window Blind sales and repair
Wallpaper fixing
Electrical services and fitting sales
Gardening services
Appliance repair services
Christmas Tree and Christmas light installation etc.
2) Some Interior & Exterior Home Improvements That Can Be Done Include:
i) Interior Home Improvement
Sink installation
Restroom upgrade
Kitchen overhaul
Kitchen, Bathroom, and Basement Remodeling
Electric & Plumbing
Flooring Tile, Hardwood, Heated Floors, & Stairs
Carpentry
Interior Painting, Drywall & Insulation
Specialty Trim & Design, & Crown Molding
Heating, Air conditioning, & HVAC
Window Replacement
Flood Cleanup
ii) Exterior Home Improvement
Brickwork & Masonry
Excavation & Grading
Roofing, Dormers, & Exterior Siding
Doors & Windows
Gutters, Down Spouts, & Soffits Replacement
Concrete, Footing Foundation, Sidewalks, & Driveways
Decks & Porches
Landscaping
Second Storey Home Additions or Extensions
Remodeling a home is a big undertaking, but a well-planned second storey home addition will pay for itself time and time again. Boost your home's value and extend its square footage with an impactful home addition. Maximize your investment by selecting the perfect materials and details to enhance your home's value and character and make it your dream home.
Budget
After all, you will have the desired space in your home, without having to buy a larger house. Additions come in all shapes and sizes, and as a result their costs vary greatly. Local South African companies who are into residential and commercial property remodeling are quite affordable.
Obviously the size and location of the addition will be the primary cost drivers, but there are hidden factors that may jack up the price as well. These include: complexity of architectural design, quality of materials and finishes, permits and building inspections, just to name a few.
To be on the safe side and avoid running out of funds before completing the project, its best to budget 15-20% of the total cost for unforeseen expenses.
Large, Bespoke / Custom Home Builders
CPT Builders, based in Cape Town offers a full range of affordable construction and custom home building services and is your best choice for commercial or residential general contracting solutions.
CPT Builders is reputable and diversely qualified to complete large custom commercial projects and shell retail complexes, as well as execute build-outs for dental offices and real estate offices. They are a credible local option for those looking for construction companies near them to build a new custom home.
CPT Builders are the best custom home builders and they have the experience and crews that can smoothly manage all components of making your custom renovation to suit your requirements.
Top 5 Things You Need To Know When Building a Home [VIDEO]
Career opportunities in the building and construction industry are expected to rise strongly in the coming years, especially for professionals with training and experience in construction.